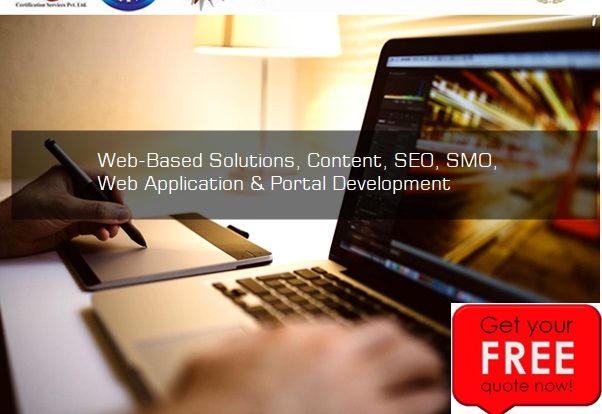 Multilingual Website Development
Multilingual Website Content, Design, Development & Positioning
The most imperative inquiry that comes to mind when you want to create a fully functional website: Does your website can translate into actual business our it is just another  futile exercise to attract your potential customers from around the world?
Do your possible customers speak same or different languages? How can you communicate with them convincingly? Does the purpose of your product/services solve the end user's needs?
DEneeraj Multi- lingual services® provides and dominates Multilingual Website Content, Design, Development & Positioning services and solutions  with ease, our wide range of HUMAN WEBSITE TRANSLATION AND LOCALIZATION   solutions.
Web-Based Solutions, Content, SEO, SMO, Web Application & Portal Development
We take immense pleasure in introducing to you DEneeraj Multi- lingual services® (DMS) has been a preferred destination for Multilingual Website Content, Design, Development & Positioning and Website Localization Services across several different industries and sectors with pan-India operations . We have  presence in Mumbai, Lucknow,  Delhi NCR, Spain, etc . We are working hard to keep translation services prices low and we even offer early–bird offer  10% early-bird discounts . 
There are many benefits to have a multilingual website
Attract not only English speakers and but also non-English Internet Users
Cost Effective Marketing Tool
Customer Centric
Worldwide Language Website Translation Services
A Website Translation Solutions company that delivers top-notch language Website Translation services, enabling clients to deliver multilingual content to a global audience.
Plagiarism FREE, Paraphrasing, FREE, Spinning FREE, And Web Original Content Writing in 160+Languages
Contact us now for a

FREE

quote!
Our Website Translation team provides exceptional quality and service by taking a customized, consultative approach to each project. We Provide multi t language services for global players s to get your products and services to market quicker and share vital product and services information with an international chain.
Document Website Translation and Back Website Translation .
Localization of Products & Tool.
Website Translation & S. I. Of Foreign as well as Indian Languages
Typesetting, Proofreading & Graphics
Transcription, Transcreation & Transliteration
Multicultural Marketing & Research
Career Support For Language Professionals
Multilingual Subtitling, (VO) Voice Over, Recording, E-book & Publishing
Website Website Translation With Website Design & Web Content Writing
Writing Speech, Scripts, Technical, Copy & Content
Linguistic Validation & Training
Questions about Our Multilingual Website Content, Design, Development & Positioning
services?
Call us at 9820 17 17 66 or drop us mail at info@deneeraj.com