DEneeraj Multi- lingual services® (DMS) is a vibrant organization that has experienced rapid growth since its inception because of our dynamic, versatile and highly professional team that has people with a variety of skills and experiences. We believe that "There is no "i" in team but there is in win "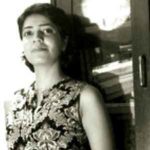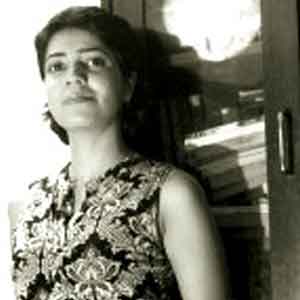 Neha (née Nidhi Awasthi).
Neha is the spirit behind DEneeraj Multi- lingual services® (DMS) as well as DElotus Advaya Holistic Health Solutions Pvt. Ltd.  She spearheads the management and operations functions of DEneeraj Multi- lingual services® (DMS). Neha holds a Master's degree in management and brings on board extensive corporate experience in Brand-Driven Storytelling.  She is a passionate and successful conceptualist, strategist, and implementer.
Neha is also a trained & Experienced  Storyteller & Voicing  Technique  Practitioner.  She has facilitated, Lead and performed at Retreats, workshops, conferences, and special events all around India.  In addition, she is a well-received music curator, Tisane Master, specialist in the new dance movement for Physical Storytelling .  She is a healer and a thought-leader.  She is an exponent and expert in Tai Chi and sword Tai Chi, and conducts workshops in various forms of dance and music.  She has a beautiful singing voice and just completed Taittiriya Aranyaka, Parad Samhita, and its hymns so recitation of different mantras comes naturally to her .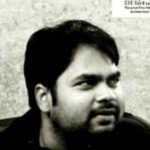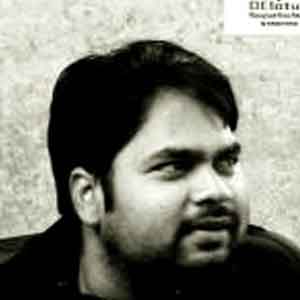 Vipin is first time around entrepreneur with unceasing quest of knowledge and his deep love in Lucknowi culture and art took form with his exceptional training in marketing. It is only through his hard- work and knowledge combined with their development expertise and passion for excellence that DEneeraj Multi- lingual services™ (DMS) is able to offer one of the most diversified and advanced range of linguistic services with Head- office at Lucknow, India with pan-India operations.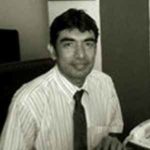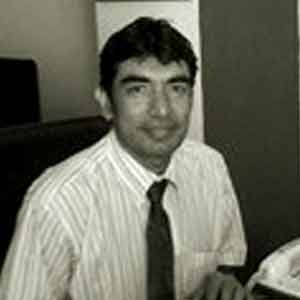 Mr. Ramesh Gvalani , graduated from the university of Bomaby and continued with the full time post graduation MBA[That time MMS] at NMIMS university of Mumbai, specialised in marketing, He started his career working with Crompton Greaves in the year 1983-84 as a management trainee. Soon he migrated to Spain and gained experience working with people in a professional atmosphere. He did his further studies, gained his second post graduate in the field of Professional sales and systematic sales approach. He has been offered honourable membership of the Colegio de representantes bajo el misterio de industria de España. He gained Spanish nationality and forms part of our team. He has taught Spanish Language, organised training programs on organization of Professional sales team.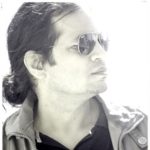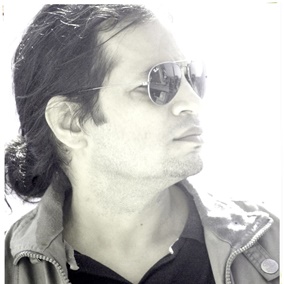 Neeraj, also known as Archarya Neeraj.
Neeraj is a  Polyglot,  Motivational Speaker, Voice/Speech, Diction Coach,  Storyteller, occasional Voice over artist, & Physical Theater Techniques Practitioner. He studies and applies linguistic and artistic traditions that reflect the dynamism in learning in human growth. As a polyglot he has basic functional language skill in French, Spanish, Italian, Hebrew, Portuguese, Hindi an its various regional Dialects etc.  An award-winning facilitator, Neeraj uses the timeless techniques of mentoring, collaboration, and performance.  He started learning different languages at a very young age, and has constantly applied these different accents professionally and personally.  Over the years he has become a deeply intuitive accent and diction coach and teacher and worked with biggest names in the film and TVCs.
Neeraj has been studying teaching, and interpreting French and Spanish since 1998.  And has acted as interpreter worldwide.    During more than 20 years of learning, relearning, unlearning, sharing and teaching through Languages, Accent and diction coach to celebrities and corporate, he has mastered many Accent, Voicing, Self growth and self improvement techniques.  He helps people understand subtle and essential aspects of the communication, voice, and speech and pronunciations connection. Neeraj is the author of the French and Spanish self-published books. He has been featured in various publications such as BBC-Hindi, Zee TV, Elle, The Hindustan Times, DNA, Times of India, Indian Express, and News Nation etc for different holistic techniques.   Neeraj works with DElotus Advaya Holistic Health Solutions Pvt. Ltd and DEneeraj Multi- lingual services® (DMS).