Well definite discretion processes to maintain absolute confidentiality:
DEneeraj Multi- lingual services® (DMS)  
Anti-Poaching Protocol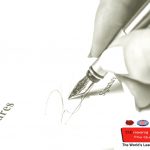 Reviews and then translate highly sensitive and extremely confidential materials on a regular basis. We offer this type of service for leading banks , government agencies, large international corporations, pharmaceutical, medical and scientific research organizations, and a number of prominent individual's private documentation. Our standards of practice are all aimed at protecting your information and we take this very seriously.
We recognize our ethical and professional responsibility toward our clients. We leave nothing to chance when it comes to privacy, confidentiality, and responsibility. by our project management and client relations committee.
Electronic transfer of documents, materials and information via time tested and extremely secure web utilities