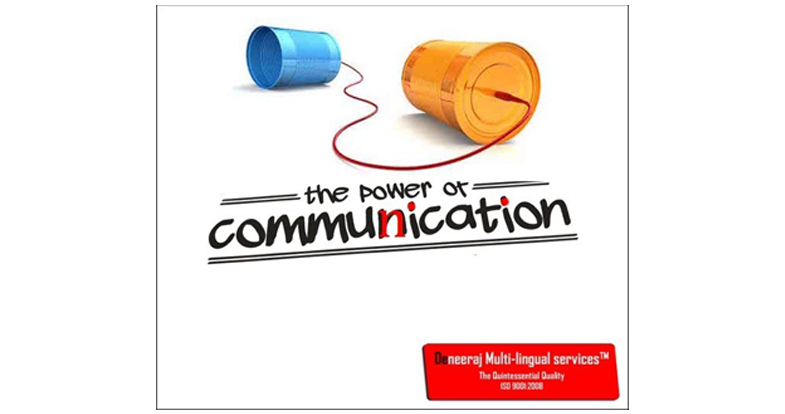 English
International Business Communication
English & Communication
DEneeraj Multi-lingual services® (DMS) International Business English course is aimed at senior Executives, Professionals and Business leaders who wish to ameliorate their conversational skills in detailed business topics and situations.
Our Intensive English Business courses
We scrutinize and establish your unique needs as a language learner and as a professional, and we respond to them. Working in partnership with you, we focus your motivation, build your confidence, and help you achieve effective communication in the shortest possible time. There are four things that contribute to it:
DEneeraj Multi-lingual services® (DMS) Voice Training
Voice Training program and courses are designed for both native and non-native speakers of English. The training can focus on very specific aims and can help you to:
This course is available to adult students aged 18 and over.
English Workshops & Courses
International Business Communication in Mumbai,
Communicating Effectively in English in Mumbai,
Business English in Mumbai,
English for Human Resources in Mumbai,
Medical English in Mumbai,
English for the Public Sector in Mumbai,
English for Banking in Mumbai,
Effective Lecturing Skills in English in Mumbai,
Combination Courses in Mumbai,
Individual Tuition in Mumbai,
English for Lawyers in Mumbai,
Young Professionals in Mumbai,
Academic English in Mumbai,
Exam preparation in Mumbai,
English Tuition in Mumbai,
Voice & Accent Training in Mumbai,
Special English Courses in Mumbai,
TEFL in Mumbai,
TESOL in Mumbai,
GRE in Mumbai,
GMAT in Mumbai,
SAT in Mumbai,
TSE in Mumbai,
Combination Courses-The best of both worlds
We offer unique Course format by combing two distinct disciplines to maximize the outcome. Whether you're new to acquire and learn language , art and yogic techniques or looking to improve and revitalize your practice, these immersion courses provide you with tools and inspiration to make self-improvement a regular part of your life.
Language Course + Creative Writing
Language Course + Yoga & Meditation
Language Course + Horse riding
Language Course + Dance
Language Course + Photography courses,
Language Course + Alternative Therapies
Language Course + meditative dance
Language Course + Intro to Self Hypnosis
Language Course + Hypnotherapy & Psychotherapy
Language Course + Cognitive Therap
Language Course + DANCE MOVEMENT THERAPY (DMT)
Language Course + Photography
Language Course + Alternative Therapies
Language Course + physical theater
Language Course + SUFI DANCE
Language Course + Tai Chi
Language Course + Face Yoga
Language Course + Self defence
Language Course + Team Building Games