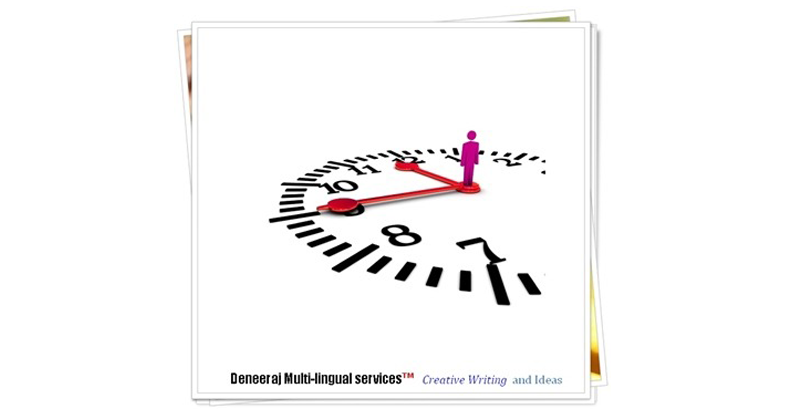 Creative Writing
Writing & Voice Over:
Writing / Copywriting/ Technical writing /Voiceover Actors , creating writing workshops , Voice Over, voice over training, voice modulation etc
We write pretty much everything except obituaries, and we undertake workshops / master classes in various fields of writings
Expository Writing – where the writing serves to explain, inform
Descriptive Writing – writing that serves to show, describe
Narrative Writing – tells a story
Persuasive Writing – arguing for or against an issue
Creative Writing – interestingly, creative writing is a vague term, but it includes (while isn't limited to) fiction (across the genres), poetry, drama, screenwriting, autobiographies and more.
Academic writing – includes essays, research papers, reports and so on, each of them may use some of the modes listed above.
Professional Writing – writing for academic or scientific journals, business reports, position papers, policy statements, and the likes, because these have to follow a standardized form.
Business writing – includes technical writing, business plan writing, resume writing, letter writing etc.
Copywriting – writing marketing text, grant writing
Journalists, columnists, article writers (staff or freelance) – these writers write for newspapers and magazines either news articles, commentary or articles which focus on a certain subject
Non-fiction book writers
Fiction – novelists, screenwriters, playwrights, short stories writers, etc.
Poets
VOICE-OVER – Has a friend told you you've got a good voice? Maybe you've thought "My voice is better than that guy's!" when watching a television commercial. To be a successful voiceover artist, you need more than a good voice; you need to know how to use it.
Voiceover work can be a great career or good way to make extra money for those who have the ambition and talent. But you can't expect advertising agencies to pay you thousands of dollars or pounds just because you have a good voice.
Deneeraj Multi- lingual services™ will teach you the essential techniques you need to become a confident and successful voice-over. It will put you fully in charge of your greatest asset – your voice – so you can start earning money in this lucrative industry.
Here's how:
It will give you the ability to read a script, book or autocue/teleprompt 95% perfectly – first take – without rehearsal.
You will be able to deliver a technical script or commercial voice-over script more convincingly
You will have an edge over your competition.
You'll sound more sincere
Your concentration will be more keenly directed to the script, resulting in fewer mistakes (that's why actors are particularly suited to studying this technique).
Deneeraj Multi-lingual servicesTM provides all kinds of translation services from language translation to interpretation to localization. High quality, reliability and cost-effectiveness are the cornerstones of our translation services and localization business. We have specialized translators, best suited for well-integrated services. We provide translation services in any form – from print media to electronic media in any language (foreign languages to English, Indian Languages to English and vice versa).
Translation
Localization & Globalization
International Names and Brands
Technical publications
Marketing collaterals
Film & Video Script Translation
Graphic Design Service
Multilingual Desktop Publishing Service
Training videos
Voice over
Dubbing
MP3 Files, Film Scripts,
Video Scripts, Subtitle or Audio
Creative & Content writing
Transcription and so on…
DEneeraj Copywriting
Though the term copywriter may be used in a variety of ways in different industries, online the title usually applies to a writer who is skilled in promotional writing. More specialized than the general ghostwriter who provides content of many kinds, a copywriter is usually hired to write words that sell something.
Some examples of tasks that we may take on are:
We write item descriptions that present products in the best light.
We write advertisements for print and the internet.
We write copy for brochures and flyers.
We write sales letters for the web and direct mail.
DENEERAJ'S Copywriters have been trained to gently (and sometimes not so gently) induce a desired response in the reader. We use words in a way that guides the potential customer to want to buy and overcomes objections by anticipating what they might be and responding to them in the copy itself.
A Good copy involves important principles of presenting the benefits of a product rather than listing the features and keeping the focus of your words on the reader. This is often difficult for writers without training and is what makes it particularly important that you hire the right writer for the job. Don't make the mistake of thinking that the same person you pay to write content articles can be tapped to write a sales letter. The skills needed are different.
Take care in shopping around for a copywriter for your project as they often have very different styles of writing that may appeal to different target markets. Ask for testimonials and examine examples of their work. Great copywriters have often studied under a more experienced writer and submitted to months if not years of critiques to hone their skills. Many have degrees in marketing or advertising or have come through the trenches learning their craft through personal experience.
Copy / Content Writer The following are the areas of my communicational expertise:
Press Advertisements involving captions and body copies
Advertorials (ads in the form of articles)
Corporate Newsletters (including composing mastheads for the launch of new corporate newsletters) Marketing Letters for new products Design Inputs such as Logo creation, color blending and combination, appropriate paper material, creative shaping and style of communicational material Annual Conference / Seminar Speeches; Welcome, Farewell and Congratulatory Speeches; Product Launch Speeches, etc. Poster Captions and Body copies Full Copy for Mailers, Leaflets, Pamphlets, Catalogues, Brochures, etc. Corporate Introductions and Product / Service Marketing Letters Web Page Captions and Body Copy Documentary Film Scripts Corporate Names for new commercial ventures such as Business Centers, Restaurants, Hotels, Boutiques, Malls, Travel Agencies, etc. Creative Text for Event Management projects Power Point Captions and Copy for Conference / Seminar Presentations Specialized Text for Corporate Invitations, Corporate Banners, Corporate Signage, Point of Sale, etc. Journalistic management (textual composition and article editing) of Corporate Magazines such as composition of Front Page Editorial, Theme Articles, Tourism Articles, Environmental Articles.
An author recently I have authored many books on french , spanish and english . such as
Entre Nous
E1-español
Men need to shop too in T.O.I
Has the mirror C-R-A-C-K-E-D
T.O.I
An ethnic-modern d'signer
T.O.I
All Time Favourite Writers
My Experiments With Truth by Mohandas Karamchand Gandhi
Notes to Myself ( My Struggle to Become a Person by Hugh Prather
J . Krishnamurti
Krishnamurti: the Years of Fulfillment
Zorba the Greek
Leo Tolstoy
Charles Dickens
O. Henry
A Brief History of Time by Stephen Hawking
India a Wounded Civilization by V S Naipaul
Hector Hugh Munro ( Saki)
Sigmund Freud – the Interpretation of Dreams
Osho
All Time Favourite Movies
The Assignment
Living in Las Vegas
Pretty Woman
Cat People
Hunt for Red October
Jaane Bhi Do Yaaron
Latest Offerings
Madhulika
Money's Freedom
Old Flame
Relation or Ritual
The Puppet Based on Doll's House
Content Writing
You must have the right content to make sure you sell on the web. The best investment you can make while developing your website is to spend some time and effort on creating effective content.
The end result of hiring a professional for writing the content of your website is increased sales and profitability and thus, it pays to hire a professional content writer.
People read Web content differently from the way they read magazines or newspapers. Since reading from the computer screen tends to strain the eyes, people tend to skim or scan text rather than read it word for word.
A professional content writer can :
Write text which is easy on the eyes, yet informative and effective.
Present your website information in a clear, persuasive and interesting way.
Create search engine friendly content which will improve your website rankings.
Our Content Writing Services Include:
Web site content
E-newsletters
Ad banners
Mailers
Flash intros
Slogans
Brochures
Advertising material
Well I have"
fiction;
drama for stage or screen;
screenwriting — writing for films;
poetry;
self-exploratory writing (e.g. autobiography);
creative non-fiction;
Writing that self-consciously mixes these or other genres. Technical writers are professional writers who design, create, maintain and update many types of technical documentation, online help, user guides, white papers, design specifications, and other documents. Sometimes, a field engineer may need to be a technical writer, as well.
Their given field can be almost anything that requires specialized knowledge and information. (See technical writing.) Examples include the mechanical, electrical, or medical fields, but many technical writers work in the computer/information technology area.
A technical writer's primary responsibility is to effectively communicate a technical message. Technical writers are responsible for creating documentation that is accurate and complete, but as concise as possible, and easy for the intended readership to understand. Some technical writers also communicate in other modes ( e.g., writing scripts for industrial film or video).
Copywriting is the process of writing the words that promote a person, business, opinion, or idea. It may be used as plain text, as a radio or television advertisement, or in a variety of other media. The main purpose of writing this marketing copy, or promotional text, is to persuade the listener or reader to act — to buy a product or subscribe to a certain viewpoint, for instance. Alternatively, copy might also be intended to dissuade a reader from a particular belief or action.
Copywriting can include body copy, slogans, headlines, direct mail pieces, taglines, jingle lyrics, World Wide Web and Internet content, television or radio commercial scripts, press releases, white papers, and other written material incorporated into advertising media. Copywriters can contribute words and ideas to print ads, mail-order catalogs, billboards, commercials, brochures, postcards, online sites, e-mail , letters and other advertising media.
On websites, copywriting may also refer to the methods of writing and wording used to achieve higher rankings in search engines. Often referred to as content writing, it includes the strategic placement and repetition of keywords and keyword phrases on webpages. As search-engine algorithms get smarter every day, this search engine optimization (SEO) copywriting is more and more about writing for human visitors as well as for search engines, about offering fluent and readable content written in a SEO-wise manner.
Copywriters
Copywriters can work for themselves as independent contractors, freelancing for a variety of clients. They may also work as employees within larger organizations, including advertising agencies, public relations firms, advertising departments within larger companies, TV or radio stations, newspapers and magazines.
A copywriter often works as part of an advertising team. Agencies and advertising departments partner copywriters with art directors. The copywriter has ultimate responsibility for their advertisements' verbal and textual content; the art director has ultimate responsibility for the visual look and appeal. Both are responsible for coming up with big, effective, persuasive ideas.
Copywriters are similar to technical writers, and the careers may overlap. Broadly speaking, however, technical writing is dedicated to informing readers rather than persuading them. For example, a copywriter would write an ad designed to sell a car, while a technical writer would write the operator's manual to explain how to use it.
Program on Bollywood
Mumbai is synonymous with Hindi film industry, better known as Bollywood. It is the biggest film industry in the world and churns out around 1000 films every year. Hindi films are generally an escape from the reality. Most of the films are racy potboilers or mushy romances filled with song, dance, violence and melodrama. They provide a welcome relief to the common man from the everyday problems of his life. The attraction of films lures many youngsters to the city of Mumbai from all parts of the world.
The Indian film stars are hugely popular with the public and are accorded the status of demi gods. There are many rags to riches stories in real life. Actors who once slept on the pavements now live in palatial homes, proof that fairytale endings do not belong to cinema alone.
Aser ya beaser (influence of regional cinema or Hollywood on bollywood or vise-versa) Each episode will be based on different aspect of film or I would call it similarities.
Music
Special effects
Story line
Pitching of the film
Visual
Close proximity
Biggest illusion "ORIGINAL SCREENPLAY "
Structural
Subplots
Synopses and Treatments
Impact of writing without acknowledgment
Riches-to-rags / arsh pe -ya- farsh pe
The story is about a man that went from having it all, to having nothing, and a man who went from having nothing, to having it all. Ryan Jacobs was a multi millionaire who inherited his fortune from his father Robert Jacobs who made an incredible amount of money in the retailing industry
Turkish Language Course for A1 & A2
The Duration of Each Course Is 30 Hours
Course contents:
Colloquial Phrases
Alphabet
Demonstrative Pronouns
Words in Daily Use
Desctiption of The Things in Daily Use
Names of Days,Months and Seasons
Parts of Speech(brief introduction)
Profession
Counting
WH –Words
Time Tellina
Tense
Parts of Body
Case
Shopping of The Things in Daily Use
Visiting of Super Market
Simple Use of Prepositions
Connectors
Topic Writing :­ Our Town ,Our Village,Hotel Life etc.
Conversation in a Restaurant
Direction and Way Description
Travelling
Simple Sentences with Modal Verb
Short Biography
Short Message and Postcard Writing