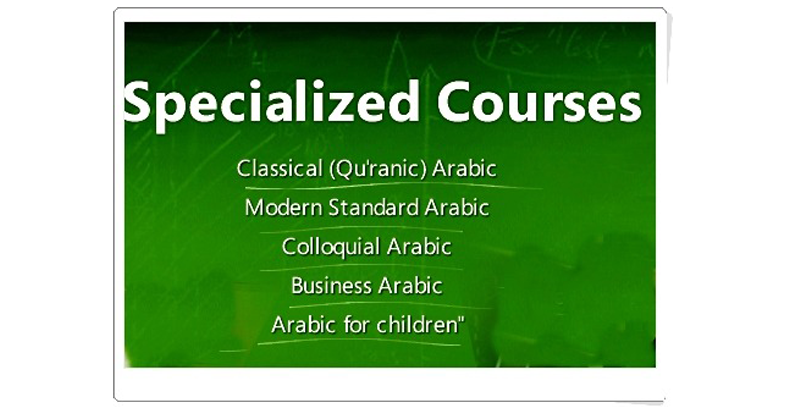 Arabic
Learn native accent of French, Spanish, Arabic Global English……..
Learn Authentic Arabic Language course
Common confusion among people willing to learn Arabic:
It is very common that people get confused very easily about the accents spoken in the Gulf Countries, Egypt, Libya, Jordan, Morocco, etc. Every one interested in learning the same, has his own opinion. Like, if a person has businesses in Saudi would ask for Arabic spoken in Saudi, if in Egypt would ask for Egyptian accent and so on. Yes, definitely there are lots of differences in colloquial Arabic between Arab countries, even every region, city and country has, to some extant, its own accent and dialect, for instance, (قلم>qalam>pen) is pronounced in Saudi as (Galam) and in Egypt as (Alam), (جمعة>Jum`ah>Friday) becomes (Gum`ah), (مدينة>Madina>city) becomes (Majina) in Egypt, (كيف حالك>kaif halak>how are you) becomes (chief halach) in Saudi and some times they speak so fast, that they don`t pronounce some alphabets like, (الود اللي بيسوء السيارة هو خوي-ilwad illi bi-yasu issayyara huwwa khuyi) is short cut of(الولد الذي يسوق السيارة هو أخي-ilwalad alladi yasuq assayyar huwa akhi) means the boy who driving is my brother, and (مفش-mafish short cut of ما في شيئ>maa fi shai) means nothing and so on. overall you will get innumerable accents.
Grammar:
Alphabets
Vowels
Prepositions
Verbs
Nouns
Pronouns
Demonstrative pronouns
Possessed & Possessor (Mudaf & Mudaf Ilaih)
Course competencies:
Greetings & Introduction
Telephonic conversation
Passport & Visa
At Hotel
At restaurant
Malls
Grocery
Shopping
Laundry
SaloonThese are ten lessons out of twenty.